Artist: Dannic
Show: Dannic – Fonk Radio 174
Quality: 320 Kbps 48000 Khz
Genre: House, Electro
Source: RSS
After his unmissable 'Front of House' radio show and podcast, Dannic takes his radio talents in a new, exciting direction with his fresh listening concept of Fonk Radio – continuing the groove with the funk-infused house music that Fonk Recordings is already admired for, as well as the hottest electronic hits in the scene today. Tune in to Dannic – Fonk Radio 174 now!
Discover more Dannic live sets & radioshows here | Stream more radioshows via our partner EDM-Podcasts.com
Dannic - Fonk Radio 174 Tracklist
Dannic's back in the hot seat and ready to present us with another fire episode of Fonk Radio for 2020. This week, he's got music from Oliver Heldens, Tiesto, Brohug, Niko The Kid, Example and more. And on top of all that, he drops a brand new track of his own, which is available now as a free download.
01. Steff Da Campo – In And Out Of My Life
02. Ben Ambergen – Riddim
03. Funkin Matt – Vapor
04. NERVO, Plastik Funk & Tim Morrison – Dare Me
05. Chocolate Puma & Firebeatz – Soul Fifty
06. Damien N-Drix – Mamake
07. Example – Back On The Wreck
08. Niko The Kid – Dance Du Sol (Badapa)
09. S.A.M. – Fury's Laughter (Norman Doray Remix)
10. Dua Lipa – Don't Start Now (KUNGS Remix)
11. Oliver Heldens & Mesto – The G.O.A.T.
12. Sneekes – No Sleep
13. Reebs – Jacked Up
14. Tiesto & 7 SKIES – My Frequency
15. BROHUG x Loge21 – Preacher
16. Costel Van Dein – Turn Up The Bass
17. W&W x Lucas & Steve – Do It For You
18. Skrillex feat. Sirah – Bangarang (RetroVision Flip)
19. Dannic – Wobble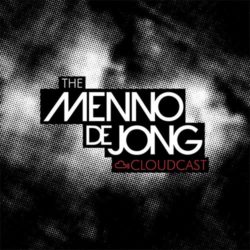 Menno de Jong – Cloudcast 089 – Yearmix & Finale
Deep House Cat Show – No War with Iran Mix – feat. Remy West