Artist: Tigerlily
Show: Tigerlily – Team Tiger Radio 123 feat. Double Agent
Quality: 320 Kbps 48000 Khz
Genre: House, Electro
Source: RSS
Discover more Tigerlily live sets & radioshows here | Stream more radioshows via our partner EDM-Podcasts.com
Tigerlily - Team Tiger Radio 123 feat. Double Agent Tracklist
Joining me this week on the show is a super talented producer and Dj hailing from the ACT – Double Agent.
With a stack of new music on the horizon including his latest single "Feels Like" out now on Medium Rare Records, there are some seriously big things in store for Double Agent in 2020! I'm psyched to have him throwing down for us today!
Sending all the good vibes till next week!
Tiger xxx
Tigerlily Tracklist:
Jolene (Kygo Remix) – Dolly Paton
Space jam – Friend Within
Pump It Up (Jax Jones Midnight Remix) – Endor
How To Love Me (Club Mix) – Kid Creme & Jolyon Petch
Sound Of Revolution – Tim Light
On My Mind – Diplo, SIDEPIECE
Infinity – ID
The Streets – DLMT & Marco Marz
Double Agent Tracklist:
Double Agent – Feels Like (VIP Mix)
Wongo – Caught Up (ft. SHE KORO) (The Sponges Remix)
Bleu Clair & Jargen – Laughing Matter
Double Agent – ID
Thandi Phoenix – Cleopatra (TCTS Original Mix)
Lowdown – The Jump (Extended Mix)
Bijou – Crown (Double Agent Remix)
Needs No Sleep, MKJAY & SWOOP – Howl & Growl
Stace Cadet – Get On It (feat. KLP) (Extended Mix)
Torren Foot – More Life
Korky Buchek – Cosmic Fellatio (Diss Track)
Bellecour & SQWAD – Calibrator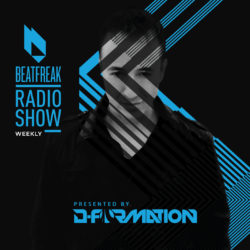 D-Formation – Beatfreak Radio Show 139 | MODEPLEX
Alison Wonderland – Radio Wonderland 140