Artist: Paul van Dyk
Show: Paul van Dyk – VONYC Sessions 688
Quality: 320 Kbps 48000 Khz
Genre: Trance
Source: RSS
Tune in every Saturday for "VONYC Sessions" – one of the world's longest running and most popular electronic music programs hosted by a true pioneer of dance music, Paul van Dyk, and his weekly spotlight guest DJ! As an artist, DJ and producer, Paul has surpassed various milestones over the course of his career, including having sold more than 3.5 million albums and being twice voted the world's No. 1 DJ. Tune in to Paul van Dyk's VONYC Sessions 688 now!
Discover more Paul van Dyk live sets & radioshows here | Stream more radioshows via our partner EDM-Podcasts.com
Paul van Dyk - VONYC Sessions 688 Tracklist
Paul is back in the mix with a huge show this week featuring new music from Aly & Fila, M.I.K.E. Push, Jamie Walker, Alex M.O.R.P.H. and many more.
Part 1
Rafael Osmo – Reflection [VANDIT]
Jamie Walker – Cut & Recycle [Amplifyd Music]
Ashley Bradbury – Jules [MASS]
M.I.K.E. Push – Friends Of The Light [FSOE]
Andy Kern – Backwash [Emergent Skies]
Aly & Fila – Te Espero Aqui [FSOE]
Face to Face
Paul van Dyk ft. Plumb – I Don't Deserve You [VANDIT]
Part 2
Alex M.O.R.P.H. ft. Cheryl Barnes – Hidden Sun Of Serenity [VANDIT Worldwide Exclusive]
Kamil Brandt – Starlight (Syntouch Remix) [Butterfly Music]
Cris Grey – Trancexistence [Flashover Trance]
The Avains – My7h [Butterfly Music]
Thorsten F. & Nicki – Research [Magic Island Elevate]
Suncatcher & Exolight pres. Sunlight State – Longest Day [Always Alive]
Reflections
Paul van Dyk ft. Austin Leeds – Verano (PvD's Berlin Mix) [VANDIT]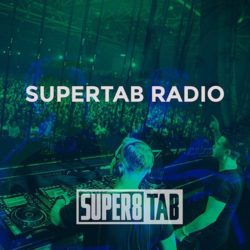 Super8 & Tab – SuperTab Radio 193